Week notes #44
Join the WikiHouse team
We will sadly be saying goodbye to Jason next month and are looking for someone to replace him as WikiHouse Projects Lead. The role would suit architects / project architects / architecture technologists who are good communicators and want to do things a bit differently. All details on the link below (would really appreciate any shares with your networks as well) and please reach out with any questions, always happy to answer!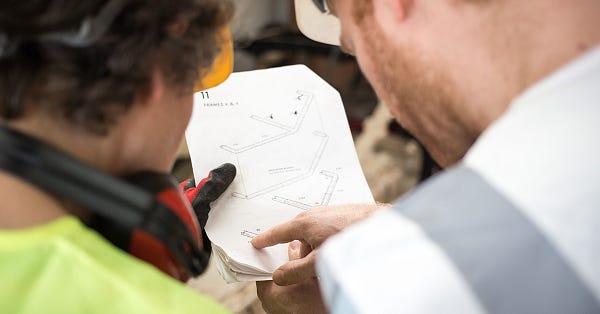 opensystemslab.io
We are looking for a WikiHouse Projects Lead
Full time, flexible / Work anywhere (remote), ideally UK based
Skylark in Chile - event
On a different note, community events are back this month! We are excited to restart events for 2023 and would love to see you at our next one. Sign up here to join us on 26 January and hear the story of this WikiHouse built with Skylark in Chile.
WikiHouse design for youth centre
Finally the Old Vicarage Youth Centre has been designed using WikiHouse by Architecture Unknown. Recently featured in the Architecture in Development website, the project is still looking for funding and support. Read more about this brilliant project to help children in Bradford, UK.